Serving the Entire Texas Panhandle
Local & Long Distance Towing
Fast, Reliable Service From an Experienced Team
Buffalo Towing was established in 2015 by Michael Smith, a man who has been in the towing business since 1967. In 2021, Mike's son Justin joined the company to help better serve our customers with personalized, one-on-one care. We are proud to be able to offer a range of roadside and towing services to our customers in order to best serve their needs. When you call us, you'll talk directly to one of our owners, who will give you a firm, up-front quote. With Buffalo Towing, you'll never pay any surprise fees, and you'll always get a friendly and experienced team member to take care of your vehicle, no matter where you are in the Texas panhandle.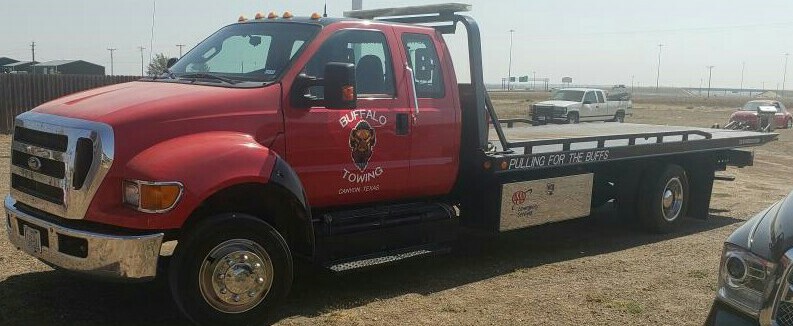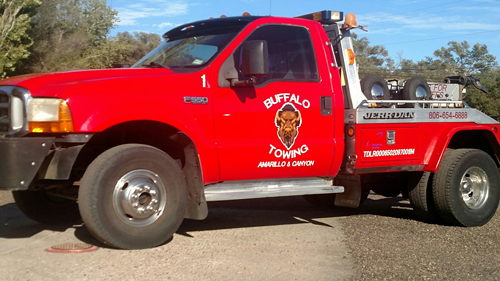 Roadside Assistance
Whether you have a flat tire, need a jump, or got locked out, we can help get you back on the road as quickly as possible.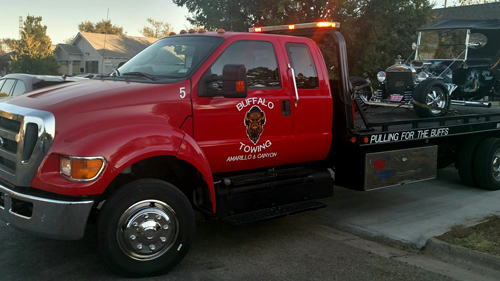 Light & Medium Duty Towing
Our team is able to tow any light or medium duty vehicle to the destination of your choice, both local and long distance.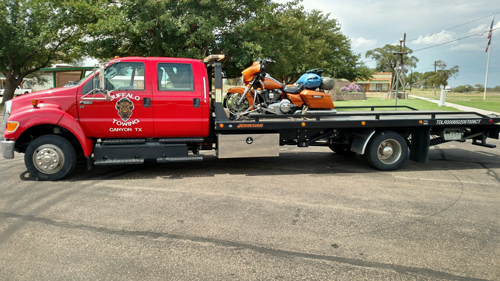 Fast & Reliable Service
We know that no one wants to sit on the side of the road for hours waiting for a tow. That's why our team will work to get to you as quickly as possible.
"They were very kind to me! I broke down on the Hereford Highway outside of Dawn and towed me back to my house in Canyon. They were very reasonably priced and the drivers were incredibly kind and understanding! They got to me quick, did their job well, and made the whole process stress-free. Definitely recommend them!!"
- Raegan H. | Google Review | ★ ★ ★ ★ ★
"Truly went above and beyond in service! Called through AAA. Dave towed us from Memphis, TX to a shop in Amarillo. Very polite and kind, and he made sure we were well taken care of after we got there.
We're so grateful!"
- Gretchen P. | Google Review | ★ ★ ★ ★ ★
"Amazing tow service! The owner, Justin, was so kind and professional. When our car broke down
he went above and beyond to tow us out and make sure we were taken care of. Thank you!"
- Kline F. | Google Review | ★ ★ ★ ★ ★
In Need of Roadside Assistance or Towing?
Buffalo Towing is here to help. Call now to talk to our owners and get a free service quote.